I showed you guys a new tee yesterday and told you that I had been making them for a few years...well, boy, I've come a long way! LOL I'm almost embaressed to show you the tie tanks that I made 3+ years ago....but, I will...if for no other reason to show off my cute baby boys!!!
Easter 2006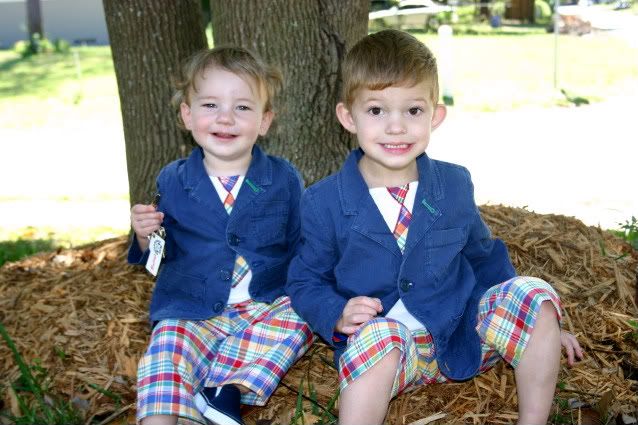 AWWW...they were so tiny...gone are the days of no arguments over me dressing Jake...I don't even remember Jonah being that small...
and hand-me-downs...I love hand-me-downs...that's the same blazer that I put on Jett yesterday!!!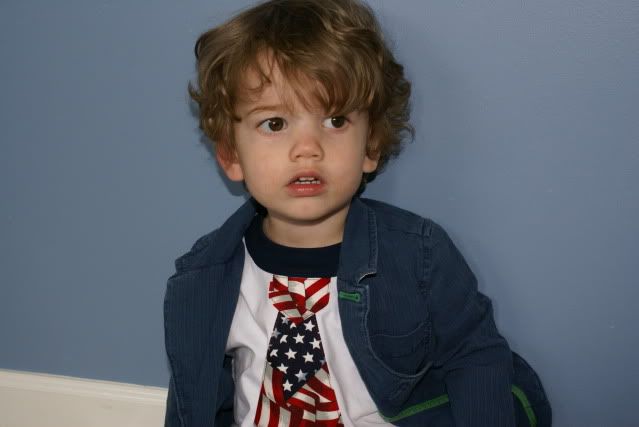 Size 18 months...Jonah wore 18 months??? Goodness...he's such a big boy now!
Thanks for letting me take a trip down memory lane...if only for a moment.