Who knows?
Jake Austin has his own set of golf clubs and a Papa who wants to see him be successful at the game. While we were in Orlando last week these two left us early for a 10am tee time. Our room overlooked the course. So, as they rounded the greens Jonah, my mom and I went out and played papparazzi!
Getting in position...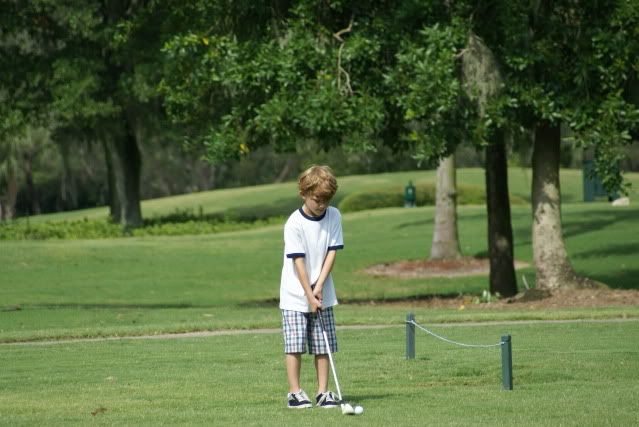 Not quite "hey, batta batta, swing" but I don't know what they say in golf...
And. it's. outta here...or is it???
I just realized in the last picture he missed the ball...oh well, he's a good sport! He would swing until he connected and boy, when he connected the club to the ball it would soar!!!