I have been dyin' to show you our new house! I forgot to take a picture of the outside...the best part, I know...but, here are a few pics of the inside. These are while it was empty and while we were here waiting on our household goods to arrive. So...don't mind the mess!
Update: I decided to keep the mess to myself!
(FYI...this is military housing. While it's not what I would choose on my own I am lovin' it cause I'm with my hubby!!! And, well, I have come to like my little house...and, I have a really great neighbor right next door too!!!)
As you walk through the front door...well, you have to turn into it but, you get the jist. This is the living room/dining room. As you can see it's just one long room. That chandelier in the dining room is now gone...praise the Lord!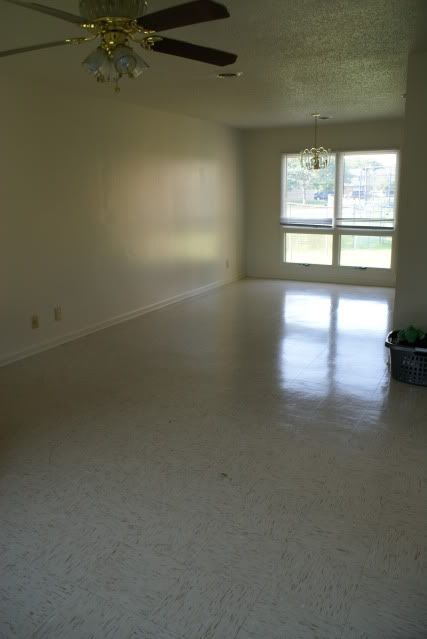 Looking from the other end of the room...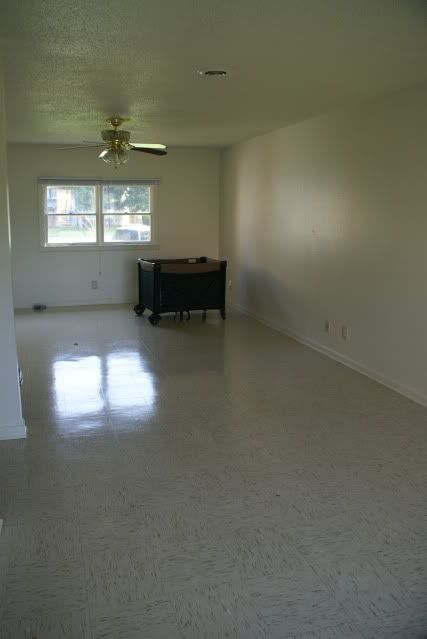 I was going to show you the kitchen but I better not share the picture I have...it was a bit of a mess since we pretty much lived in there and the back room. I'll show you those rooms later.
Moving on...
The stairs. I'm hoping these bad boys will firm up my bum! :o)
I love this next part. I have the greatest storage cabinets AND a storage closet that is HUGE!!! Downside? I have no attic...or basement. But, I still think these are GREAT!!! (imagine "great" being said by Tony the Tiger!!! I really love my cabinets and closet upstairs!!!!)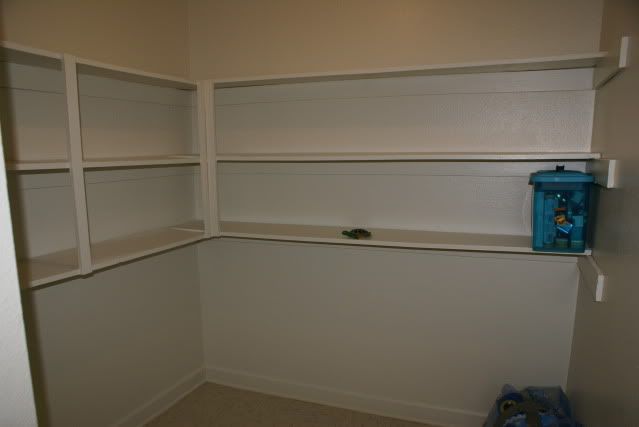 If I didn't have totes of outgrown boys clothing and other stuff to fill that closet I would SO set up camp and make it my crafting closet!!! Can you just imagine a scrapbook closet?? lalalalalaaaaa!!!!
One last one. This is the boys' bathroom. I only share this with you so you can see my fantastic wallpaper!!! Can you see it???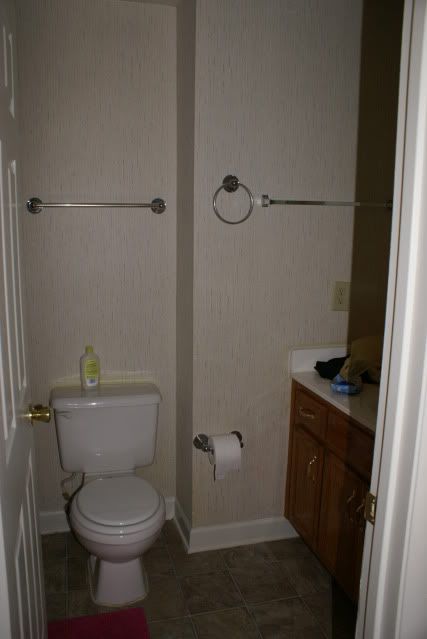 Now
that's
something to covet! NOT! (I've said that now twice in two recent posts....bringin' back the ol skool baby!)
I'll bring you more great pictures soon! For now, enjoy some of the kiddos!
Is that a hug??? He really does love his baby sister!
This is the boys on our air mattress...we slept on these for a good week. It was SO nice to have a bed....that was partially put together...again, I'll share that story later. (hint: the movers)