Yesterday as I was cleaning the kitchen I realized that it was much too quiet in the house. Ninnie was sleeping...Jett was watching TV. But, even when Jett is watching TV he is a busy body...everywhere!!! Imagine my surprise when I found this...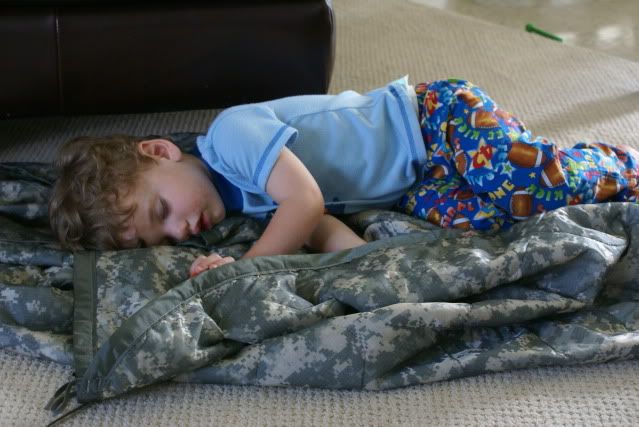 He has NEVER done this before. Seriously.
I must add...it didn't last long. He was back up within a half hour or so.