There is a song by Steven Curtis Chapman that says:
I can see the fingerprints of God
When I look at you
I can see the fingerprints of God
And I know its true
You're a masterpiece
That all creation quietly applauds
And you're covered with the fingerprints of God
So look around you and see where YOU can see God's fingerprints. Is it in nature? Kids? Animals? Where do you see them?
Daughters.
The Hubs and I have prayed long and hard for a little girl. Last year, on December 9th, we welcomed our first little girl! After three boys we were crazy excited!!!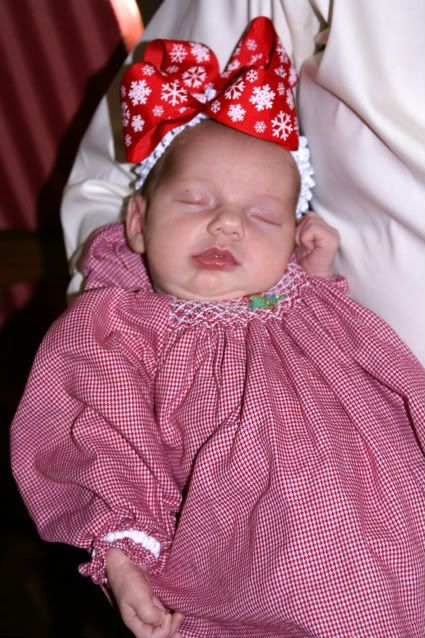 (I realize the bow was a bit much...give me a break, she's my ONLY girl!)
It's been almost a year since that day. It's hard to believe her first birthday is right around the corner. (I'm thinking a cupcake theme is in order!)
Where does time go? I guess all those old folks were right...it goes by fast, enjoy them while they're little. :o)
Mommy and Daddy thank God for you, Sweet McKinley!
You can go see more "fingerprints" on
Beki's blog
. Or, blog about your own! Don't forget to link it to
Beki's blog
so others can enjoy it too!