This is why they call it Pizza Park...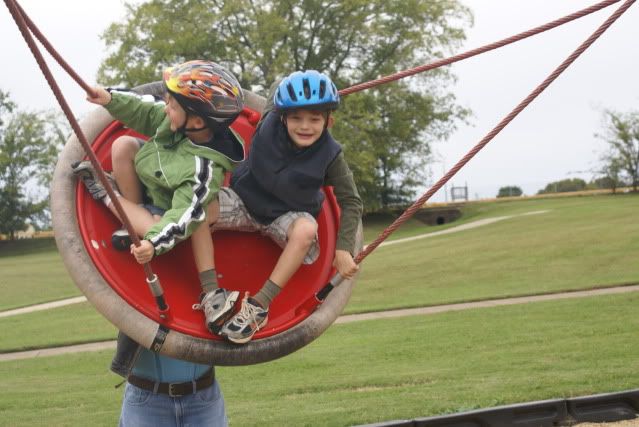 Do you see it?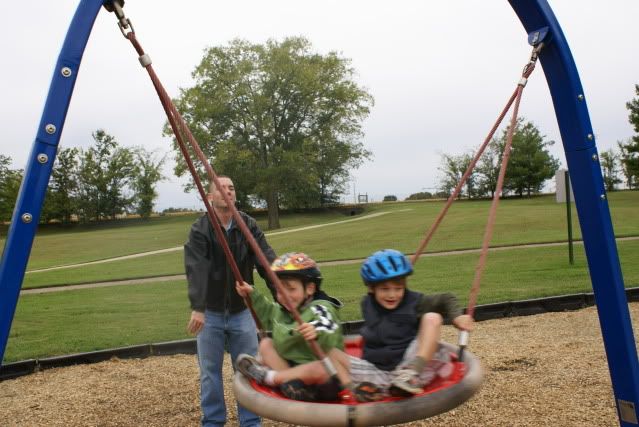 I don't either!
Apparently, this thing they are sitting on looks like a PIZZA to the 1,000 kids who live in my neighborhood! (there really are that many kids....or so it seems)
We are a bit confused about the weather here...can you tell? We Floridians get cold easily. On this particual day the boys were torn. They wanted to wear their shorts but it was a bit too cold so they had to wear jackets, or vests, or whatever we could force them to wear cause it's was COLD outside!!!
And...bicycle helmets keep the head warm...didn't ya know?
Jett was swingin' the safe way! He dare not risk falling off the pizza!!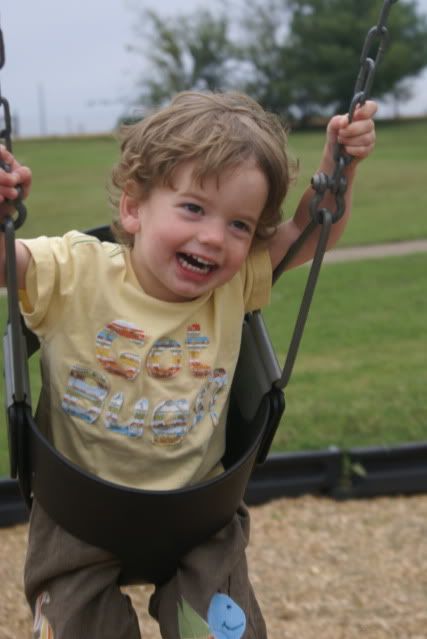 We couldn't leave Daddy out. He got a little swing action too!
Ninnie stayed bundled in her stroller.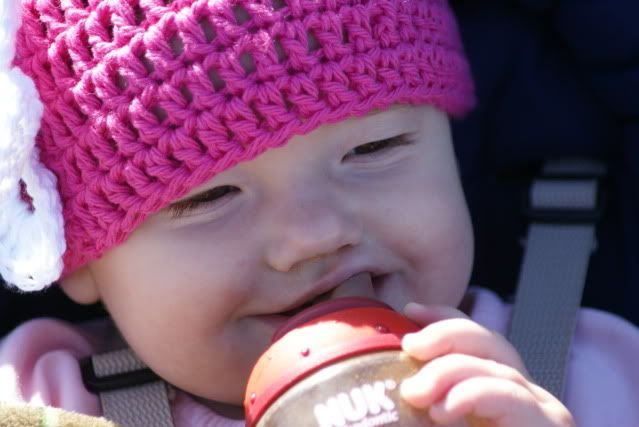 See all those trees in the background?? They are now filled with beautiful shades of orange and red and yellow....so pretty!!!
Pssst...bicycle helmets don't
really
keep your head warm. The boys rode their bikes to the park! I know what you were thinkin'!