Rewind to Sunday night.
I am so excited to go on a field trip with Jake.
I remember going on these kinds of field trips when I was a kid.
The Alhambra Theatre was where my school went.
Jake's school was taking him to the Roxy, in Clarksville, TN.
Here we are on Monday morning.
The Hunky Hubs was suppost to be home at 10:15 for me to get to the school in time to ride the big-yella-cheese-wagon with Jake to the Roxy.
Instead, I get a text message that says he won't be able to make it.
WHAT???
Yep.
He calls me a few minutes later and explains that he has to go see...well, it's Army stuff...I won't bore ya.
After realizing that we can make this work if we work together to find baby sitters and work FAST!
I called my neighbor and she took McKinley. (Thank you Julie!)
Jake found a female soldier that was willing to give a bit of her time (and cake, according to Jett) to watch Jett and keep him occupied with Alvin and the Chipmunks...gotta love that a grown woman has Alvin and the Chipmunks in her barracks!!!
So, after all of that, I was off to the school.
I was super stoked to climb aboard the big-yella-cheese-wagon!
It's been YEARS, ya'll!
Years.
Gosh, how long has it been?????
I think I rode a bus last in 1994, maybe....
I didn't ride one in high school.
It's been a loooooooong time ago!
I'm getting old.
Ok, so here we are at The Roxy.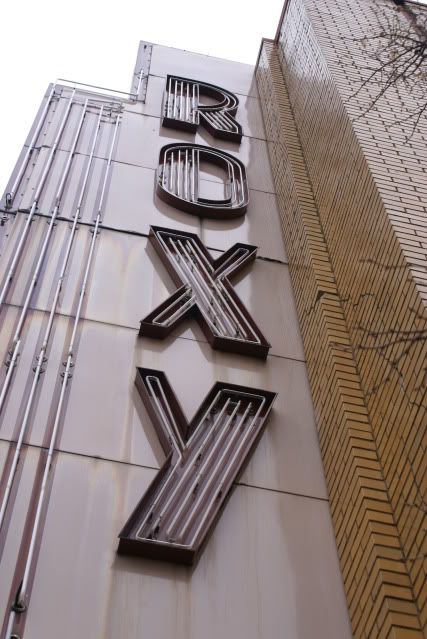 Gretel was so cute! I wish she didn't have to wear that wig...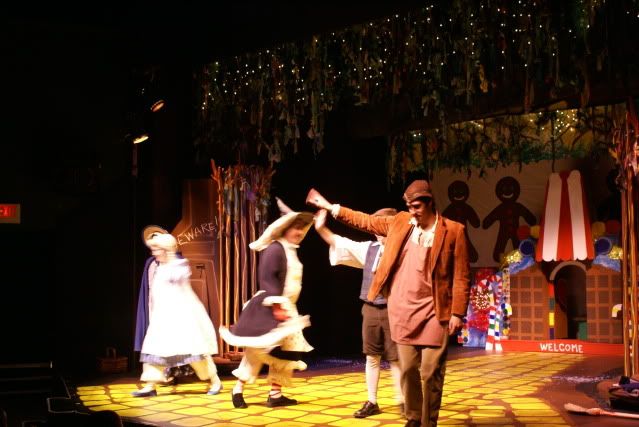 Here's Gretel and Hansel...er, Jake! :o)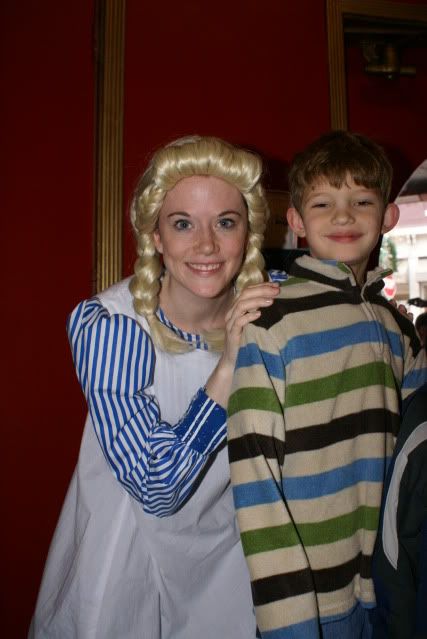 Overall, a great show!
I think it could have been cut short by a bit.
Jake looked at me a couple of times and asked for a drink of water, to go to the bathroom, "when is it over", "I'm bored"...
In the end, he liked it.
I thought it was fun.
Low budget theatre at its finest!
I can't wait until next year.