She is ONE today!
Of course I'm going to make a great BIG one year old blog post...
but, for now...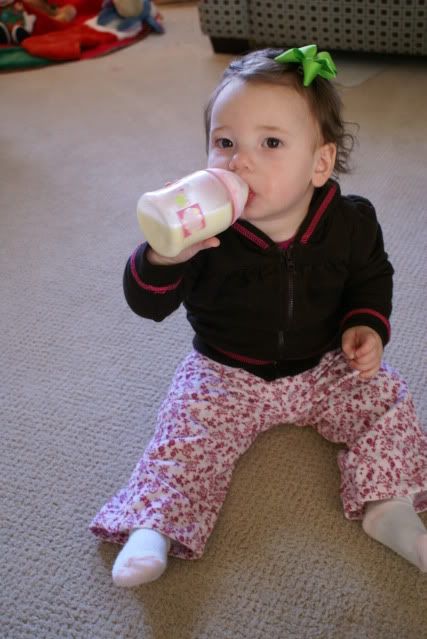 opening her gift...
until big brother takes over...
he let her have it once he saw it was a doll...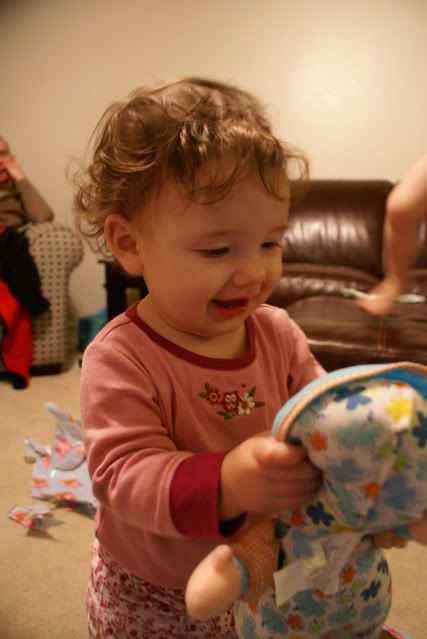 She giggles and laughs...which made McKinley giggle and laugh! THANKS GANNY!!!!
Happy Birthday McKinley Rose! I love you!