I totally stole that title from
Beki
...
I like it.
Most everything I say is random anyway.
What have we been doing since arriving in FL??
So. much.
I shared with ya the wood splittin' that The Hunky Hubs and his dad did.
We went to church on Sunday.
I have BIG news about Sunday!
I'll share that this coming Sunday.
We went and did Christmas with my dad and Julie and Aunt Kel and Aunt Kate and Easton and Parker last night.
yummy food...cause cookies ARE food!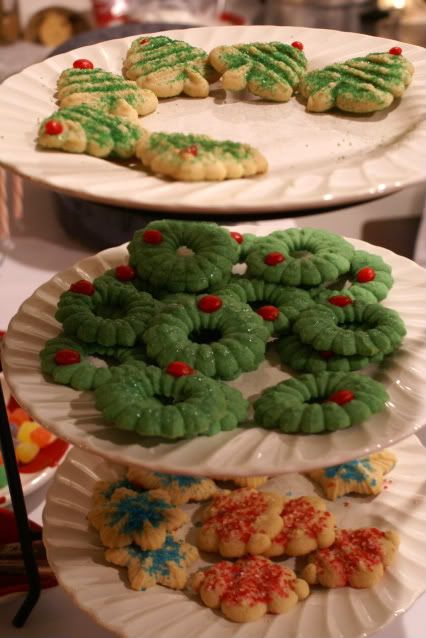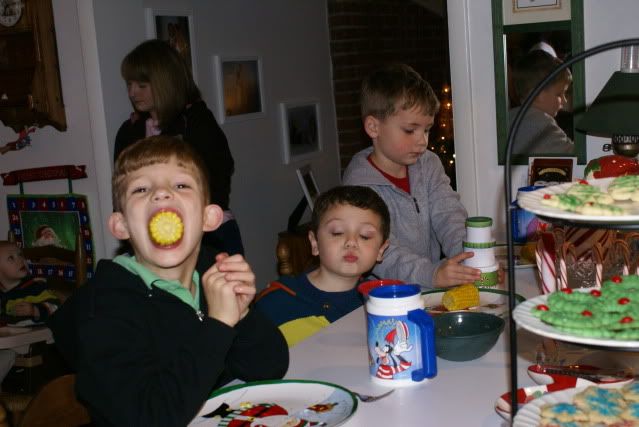 That boy has a big mouth!!!!
Aunt Kate is one goofy gal!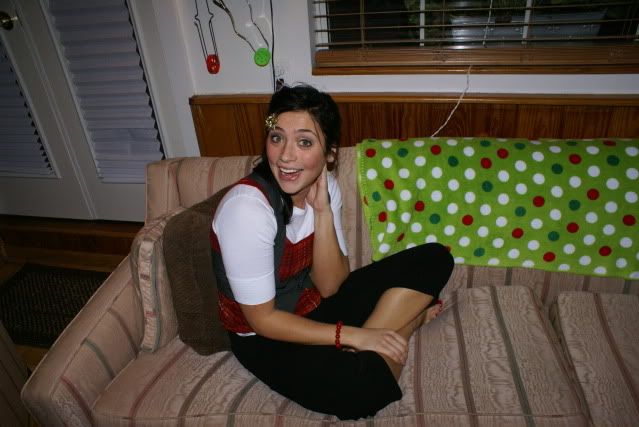 Even while sick as a dog, she's cute!
We went to The Cape and looked at Christmas lights.
Can you see how excited we all are to get a Wii???
EXCITED!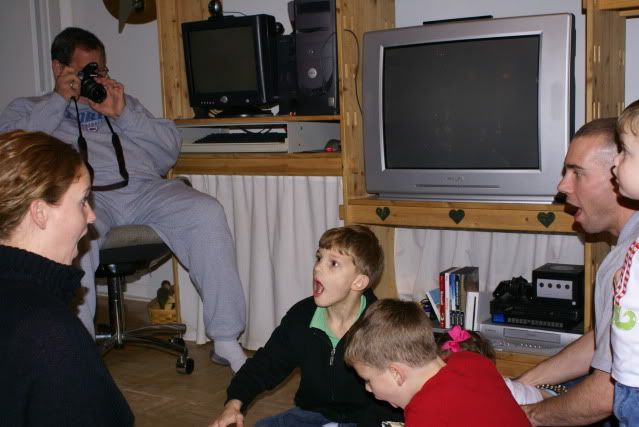 One proud Grandpa...
Another attempt at a family picture.