jake had his field day today.
it's been postponed twice now.
i'm so glad it finally came.
do you remember field day?
i seem to remember it being called play day.
a day filled with friends and LOTS of fun!!!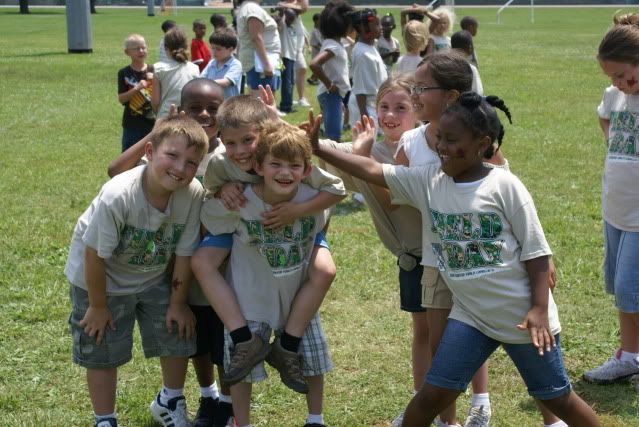 first relay, the tire bridge.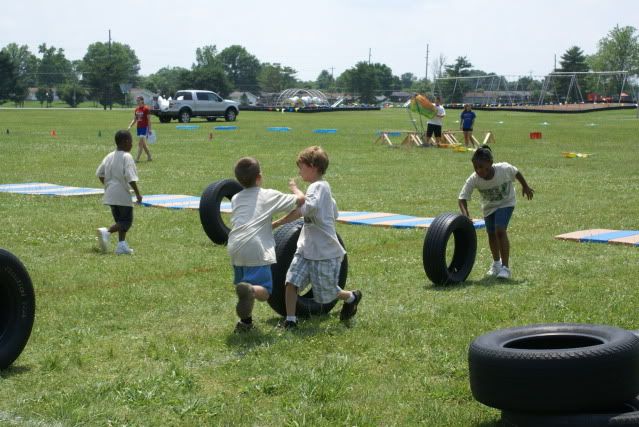 jake's team got first place!!!
jake and his best bud, trent, with their blue ribbons
next up, the sponge relay.
second place, baby!!!
my boy is a natural born relay king!!!
he and his team mates, of course.
last event of the day was the tug-o-war.
mrs. kimsey's class WON!!!!!
WOOT!!!
the next day the PTO hosted some super cool waterslides.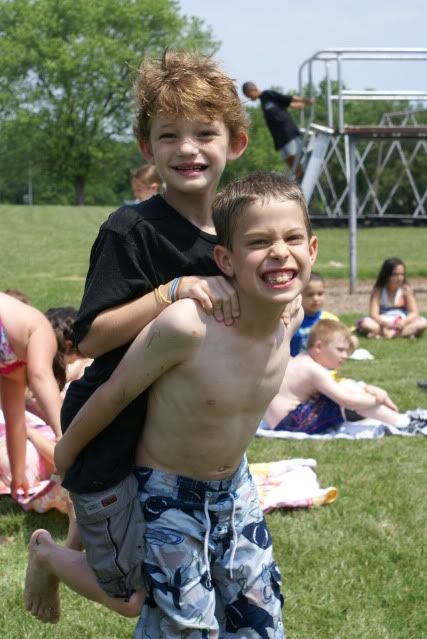 this picture makes me laugh.
jake and a little girl in his class.
of course, he's too young for a girlfriend.
right?
yet, he wanted a picture with this cutie!!!
and, hmmmm, i wonder who made that super cute tee she has on???