you know the show.
well, this has nothing to do with it.
it has everything to do to with jett's love of all things animals.
more specifically, in this post, bugs!
he goes roly poly hunting everyday now, it seems.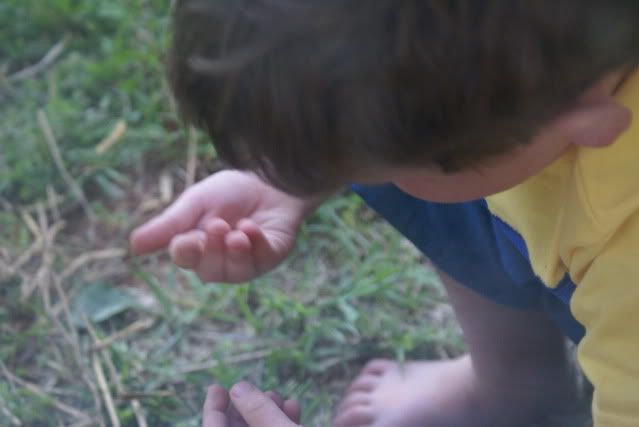 please excuse the poor photo quality....
i was shooting through the window.
i was NOT going out there!
there was lots of bugs!!!!