well, you tell me.
does jake's teacher love him or what?
let me show you the BIG picture...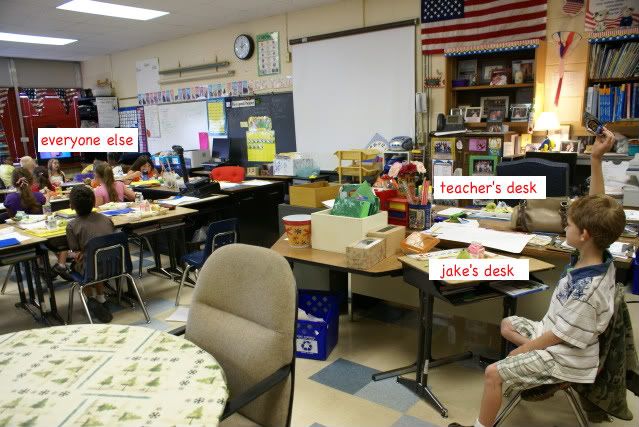 in his defense, there are two other little boys that are also *away from* the rest of the class.
this is my confirmation that he is, in fact, a social bug!
his teacher says he just can not keep his mouth shut or his bum in his seat.
maybe this means he'll be a lawyer...
or a preacher...
or a great leader.
i feel like this post is a big "let's pick on jake" post...
please don't misunderstand.
i love this little boy!
i see myself in him in so many ways.
my mom would agree.
he is a spittin' image!
and she says that i'm in for a world of trouble.
i'm gonna say a prayer now.
pray with me??
jake austin, i love you bub!