nani was putting on her make-up today and mckinley was very interested.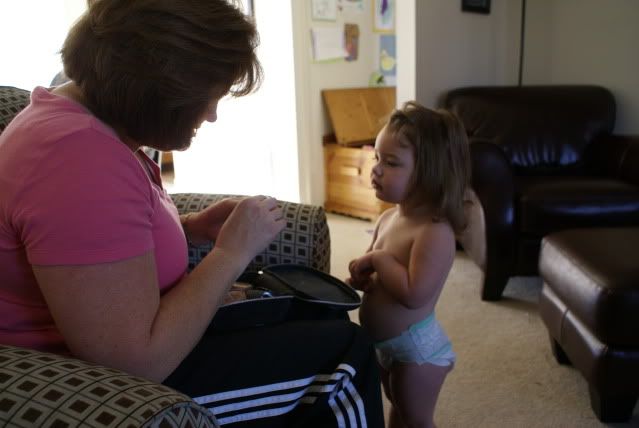 she watched.
she waited her turn.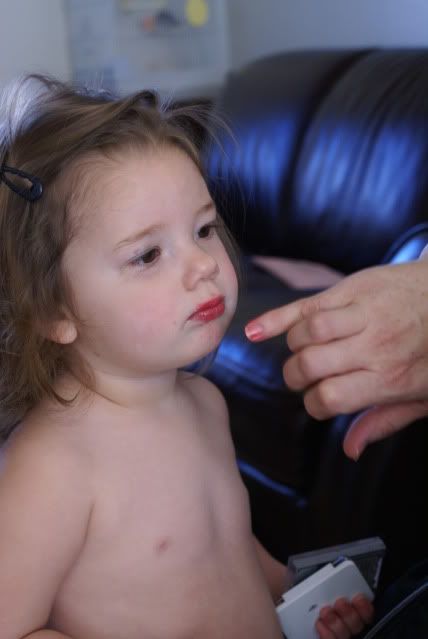 then, she was ready to take over for herself...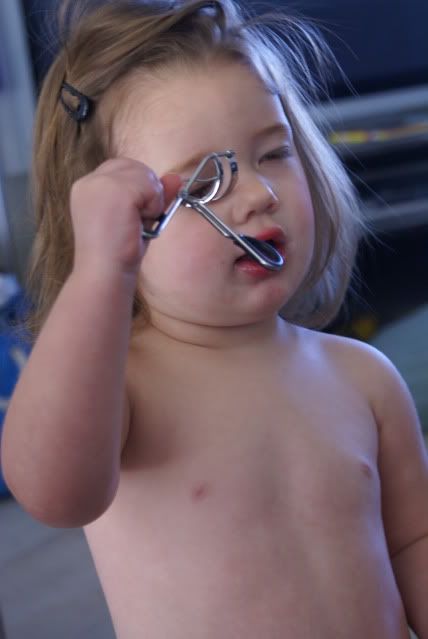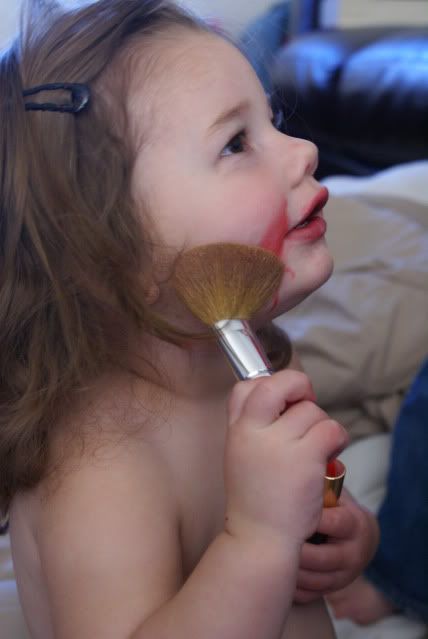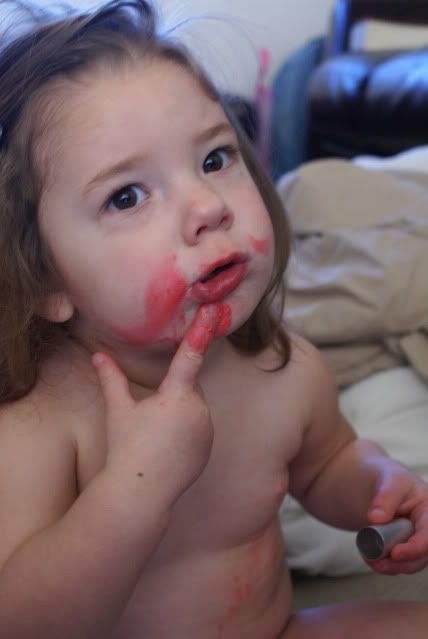 mckinley thought nani might need a lesson.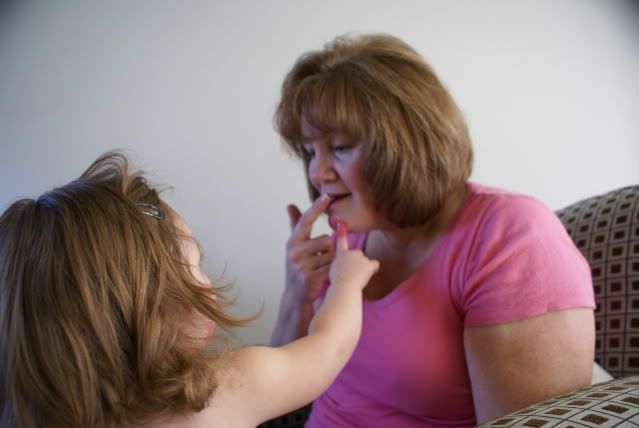 she went straight for the chin despite nani telling her that lipstick belongs on the lips.
she's just beautiful.
don't you think!?!?