things are looking good.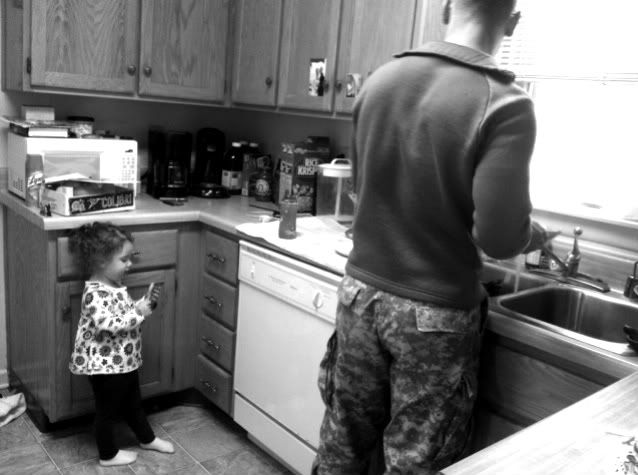 my hubs spoils me.
me does dishes.
and he cooks dinner.
he's amazing.
i'm so glad he's home!
of course, for more than just cleaning and cooking...*wink, wink*
+++++++++++++++++++++++++++++++++++++++
update.
it's after dinner.
after baths.
and after family movie time.
all of my littles are snuggled in their beds.
as i lie here i can hear hubs reading lilo & stitch to the little boys.
isn't he great?
come back tomorrow to see pics from his welcome home ceremony.
not a dry eye in the house.