are you ready to see a bunch of pictures?
a bunch.
i mean, a bunch!
i probably could put just one or two and you'd get the jist but, i want to remember these forever!
ready?
let the picture show begin.
the story...
we were the first bus full of family members to arrive around 1215 to the hangar.
when we arrived the ETA had been changed to 1450. (2:50pm, for you civilians)
i was told 1400...no surprise that the time was changed.
hurry up and wait, as the army says.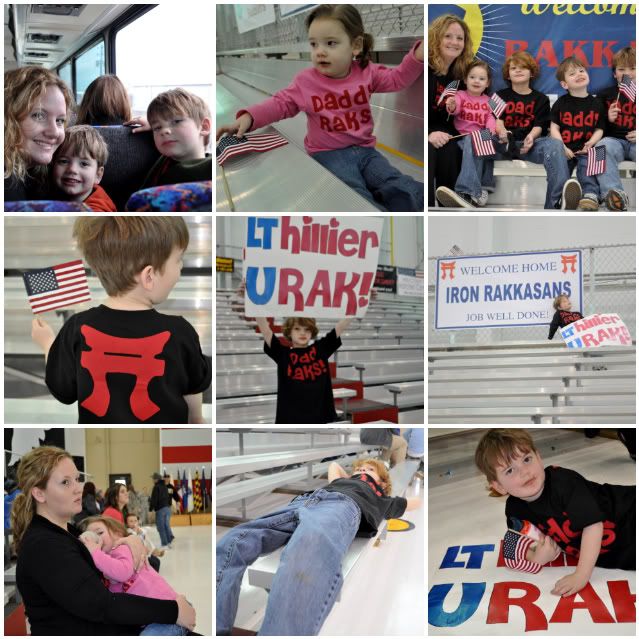 *us on the bus
*mckinley wasting time playing on the bleachers
*momma and kiddos
*it was getting to be mckinley's naptime
*jake was bored
*jett and mckinley decide now is as good as time as any for a piece of cake
*jake found a friend to play DS with
more waiting...this time on the flight line.
welcome home 101st rakkasans
.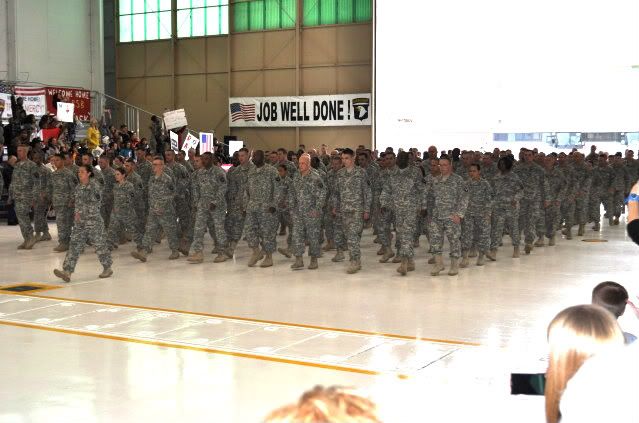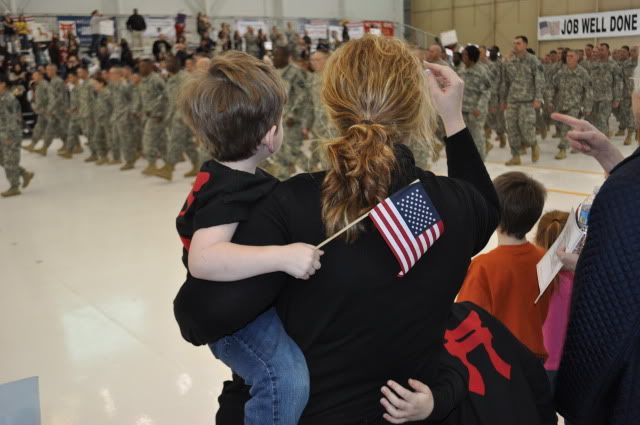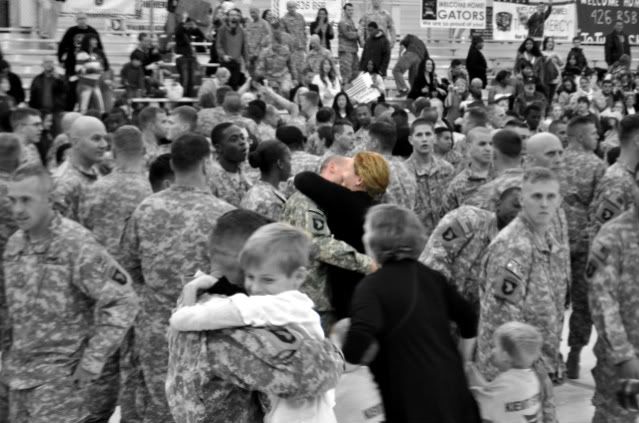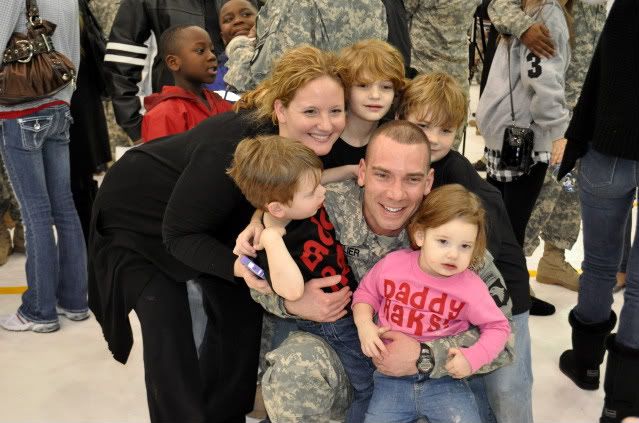 the end.
a
huge
,
huge
,
HUGE
thank you to jamie for coming with me and taking all of these fabulous pictures.
thank you, jamie.
without you these would not have been possible.
you rak!