for the next two days i will be completely caught up in sponge relays, tire bridges, and tug-of-wars.
aka, field day.
being surrounded by nearly 600 screaming kiddos is gonna be my kinda fun until friday afternoon.
so, aside from a few pic updates, i'm off to cheer for the 1st and the 3rd graders!!
tootles!
***************************************
here's a few pictures from jonah's field day activities.
soccer ball relay.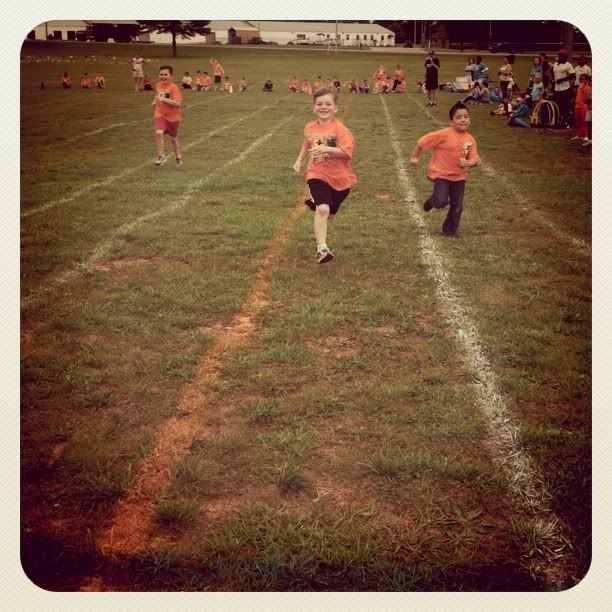 50 yard dash.
jonah is having so much fun at field day!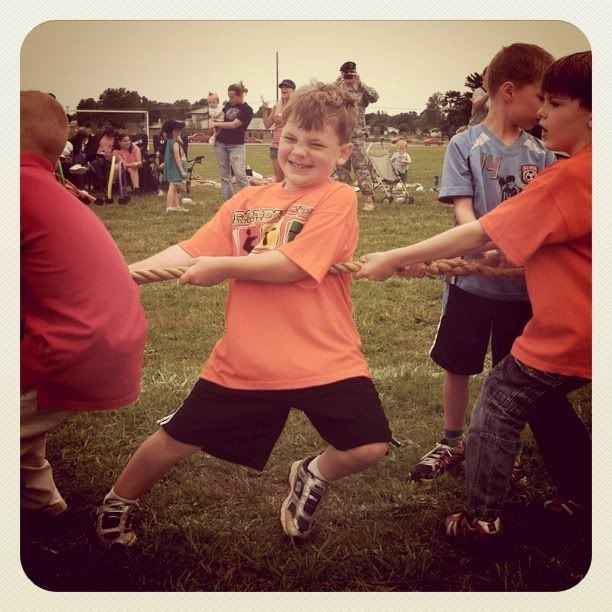 tug-o-war.
jonah pulled his heart out...but, the other team won.
boo!