oh my goodness, just thinking about this drive again makes me cringe.
it's so far.
so long.
such a legs-cramped-in-one-spot-and no-comfy-way-to-lay kind of drive.
here's a snipet of our drive.
our
very
long drive.
please, let's get there already.
one of our few potty stops.
this little pit-stop may have saved our sanity.
yes, we're crazy and stopped at chuck e. cheese.
trust me when i say $20 will buy you a few extra hours of silence...
or, at least a few hours of no "are we there yet's."
this sweet little face was g.r.u.m.p.y. about 12 hours into our trip.
stick a campera phone in his face to document to the world and he smiles.
really?
and this, my friends, is what traveling with six looks like.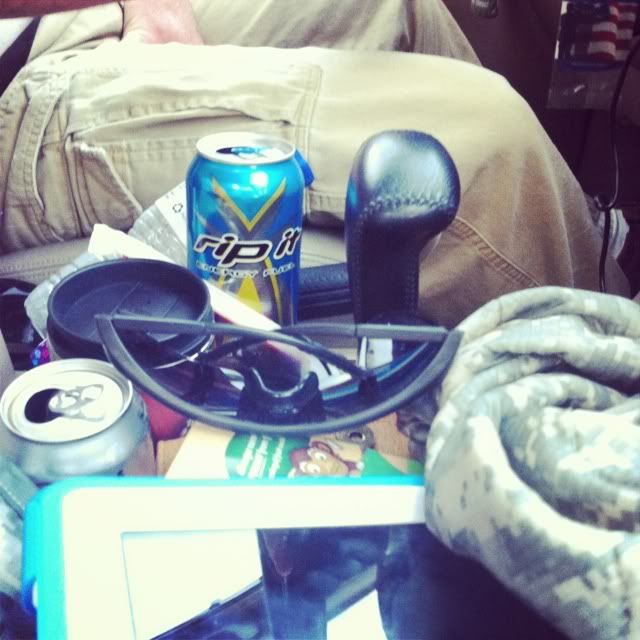 you don't even wanna see the kids section.
FLORIDA!!!
what could be an even better sight than the florida sign?
JACKSONVILLE!!!
halleluah!!
we're here!!
**********************************
did you travel to see family for the holiday??
the CHRISTmas holiday??