This was Jake, almost two years ago, on August 6, 2006. He was kissing the boys goodnight and heading off to his first night of Basic Law Enforcement training at FCCJ. He was SO excited!!! I was excited for him!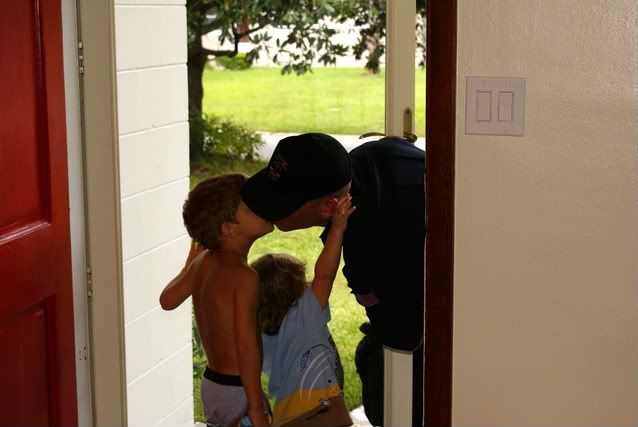 This picture may bring tears to his eyes...He misses that truck SO much!
I am SO happy to report that after nearly two years of prayer from friends and family and hard, hard work on Jake's part, he received a phone call today from a Sheriff's Office!!!! He will be living his dream...finally! I am SO proud of him!
Please continue to pray for our family though. We have so much change coming in our near future! Moving (not too far away, but to a new city), finding a renter for our house, a new baby, three boys that never stop, one little one in a cast....oh, the list goes on and on!!! If you're a stay at home mommy to a bunch of kiddos and a hubby who never stops you understand why I need prayer! :o)
Next time I post I'm going to share my FABULOUS grocery shopping trip! Think shaving 74% off of your grocery bill!!!!!