I got all of this....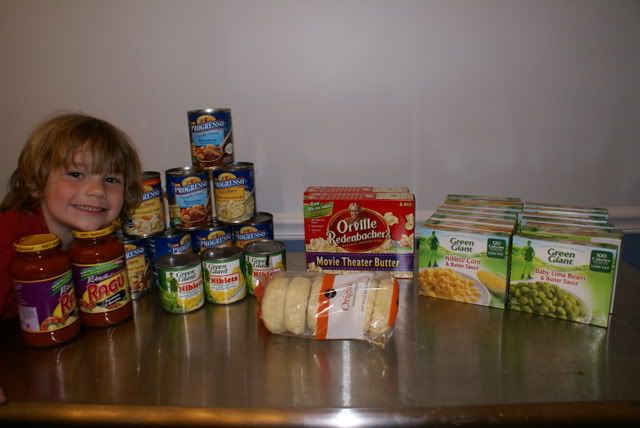 for $11.91!!! Yep, that's...
2 jars of Ragu Pasta Sauce
8 cans of Progresso Soup
3 cans of Green Giant Corn Niblets
2 boxes of Orville Redenbacher Popcorn
1 bag of Publix English Muffins...my new craving
15 boxes of Green Giant Frozen Veggies
The savings was $56.00 and some change!!! Can you believe that some people pay full price???? CraZY!!
There's no point in telling you exactly how you can do this same deal...the sale ended today...but, I just wanted to point out how, yet again, I got a steal of a deal on some yummy grub for the kin folk!!!!! (afterall, money is tight and food is a must...might as well get it CHEAP!!!)
I've already got next weeks list made out! I'm headed to the store for pasta, more spaghetti sauce (different brand), cereal and mac n cheese....my total will be a whopping $3.00 and change!!! I'll show ya when I get it all!!!
P.S. Jonah popped his head in to say hi!!!