Four posts in one day??? Watch out! I'm on a roll!!!
The other day we had some GREAT friends over for some quality fellowship!
McKinley was in Kathy's arms...she was playing and cooing and smilin'....and then she was asleep.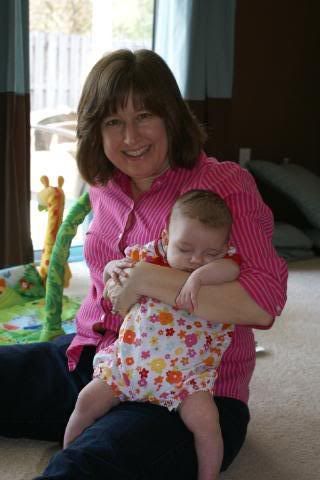 This was the first time she had just gotten slap tuckered out and fallen fast asleep in someone's arms!!!!
Hey Kathy, she could use (mommy could use) some sleep right now. Whatcha doin'??? :o)