I have to begin by saying that I do have the GREATEST hubby EVER!! But, there are a few things he's does that really pushes my buttons....like laundry.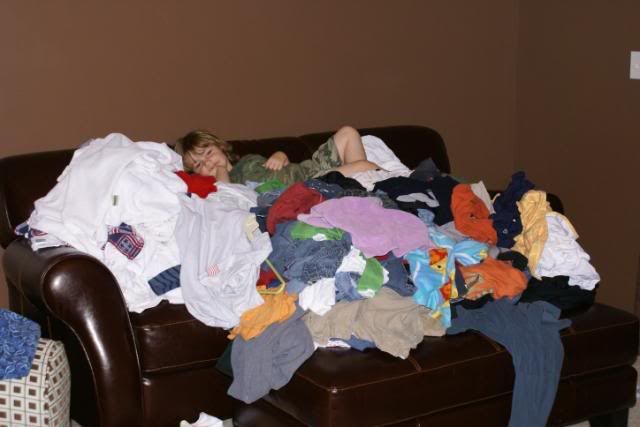 This, my friends, is what HE calls doing laundry.
Me: "What'd you do while I was gone"
Him: "Laundry!"
Judging by the picture he did, in fact, do laundry. However, if this was how I did laundry he would have a teeny bone to pick with me...ya think?!
Laundry to me is washing, drying, folding and putting way. Yes? Oh, you do it that way too?? Yep, that's what I thought! :o)
Men! Gotta love 'em!!!!
Here's Jonah playing in the clean laundry....better known as the Daddy created clothes pit that is fabulous for jumping into!!!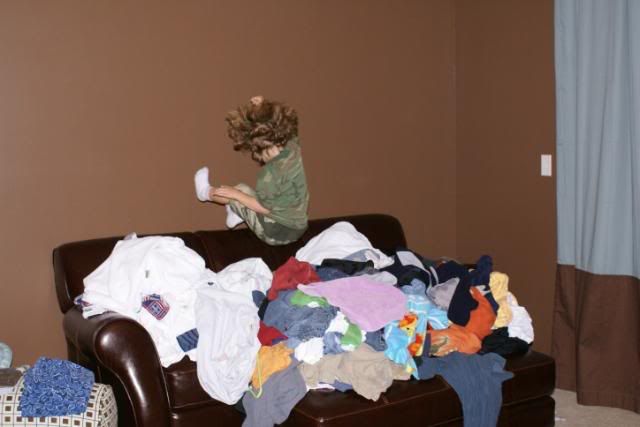 He even put a little spin in his jump!
For Jake: LOVE YA BABE!!!!! :o)