If you know me, and Jonah, you know that we both had a love affair with his long hair. He didn't want to cut it and that made me glad! I loved his long locks!
But, when we arrived at Ft Campbell and most every little boy had shorter hair Jonah decided he should also have short hair. It made me sad for only a minute. I was totally okay with him getting a "big boy" haircut. So, he did.
A little history...Jonah has had...are you ready for this...maybe 4 haircuts in his whole (almost) five years!!!!! One of those I *know* was a trim, not a hairCUT. :o)
This is the GQ look he gave me when I told him we needed to take a picture to share with everyone...isn't he handsome???!!! (I'll explain the big 'ol GASH in his head in another post!)
And, well, I needed one more pic for good measure. What if you can't see how handsome he is in the first one??? :o)
I just can't help myself...I'm a proud momma! (he's ready to go to school)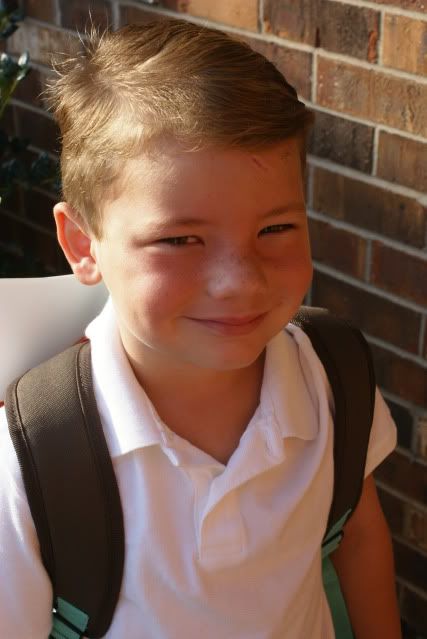 Jake's isn't as extreme...but he got a haircut too!!