we take the kids every now and again to Rainforest Cafe in Nashville.
the kids love it.
we love it.
and jett
really
loves it!
as a matter of fact he's been asking to go to "rainbow cafe", as he calls it, for months.
every day.
i promised him when we got to florida that we would go.
and we did!
unfortunately, this was my best picture...
he would NOT sit still and well, it was only me.
vacation with babies is exhausting!
after lunch we walked around for a few hours...
the lego store is always a big hit.
my big boys would have REALLY loved it.
jett doesn't quite have an appreciation for lego yet.
he did love these lego creations though!
jake austin will love these pictures! he loves star wars lego especially!
one last disney picture before we leave.
in the truck jett chowed down on his sucker!
cheeses for daddy!!!!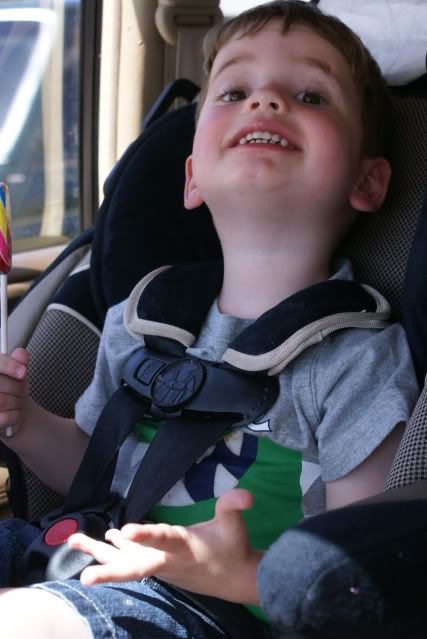 check out this oil stain i found as i was getting the kidlets into the truck.
see it?
unintentional hidden mickey?
i think so!
see ya real soon mickey!