i am so glad this weekend is over.
why is it that we get so worked up over the perfect costumes, the right amount of candy, what time to we head out to trick-or-treat??
i'm tired just thinking about it all over again!
maybe it's because saturday morning, the day our little town scheduled trick-or-treating, jake woke me up in the middle of the night sick.
throwing up sick.
he had two friends over.
jonah had two friends over.
i had eight kiddos under one roof and jake gets sick in the middle of the night.
no fun.
of course, he feels fine early afternoon-ish...which is conveniently just a couple of hours before CANDY TIME!
oh, i won't hold it against him...he really did puke.
he wouldn't fake that for nothing!
i'm glad he was feeling better.
goodness knows i would have had a hard time telling the other two boys that we couldn't go get a massive amount of candy from complete strangers because big brother was sick.
i usually get a few of these looks before i get a decent pic.
this night though...i took what i could get.
no one was in the mood to smile for me.
everyone was MUCH more interested in running from one house to the next before the others.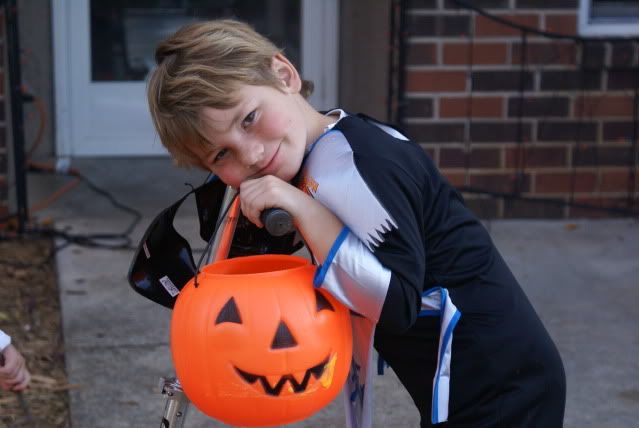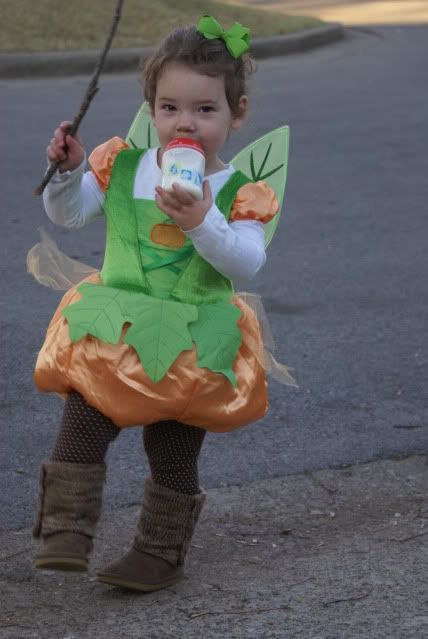 just a smidge of the kiddos in our neighborhood!
and sadly the only picture i took of jake all night.
poor guy started feeling bad just as the sun went down...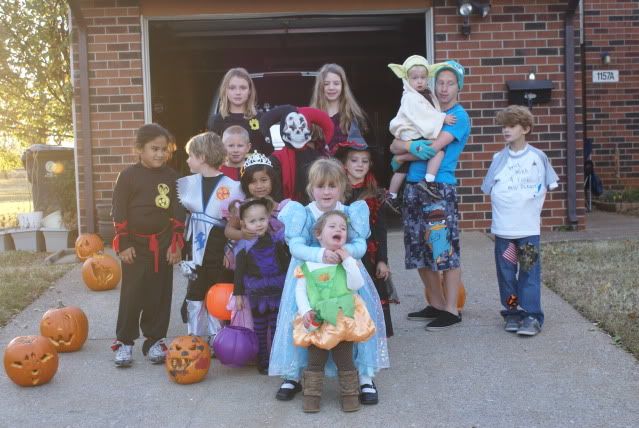 our group bombarded houses...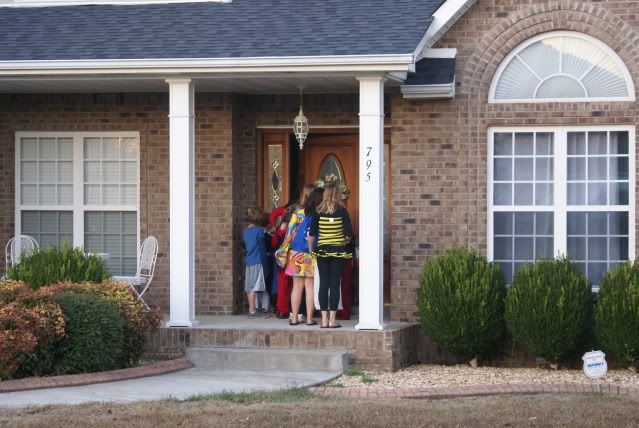 look at that single tear.
one of her brothers made her sad...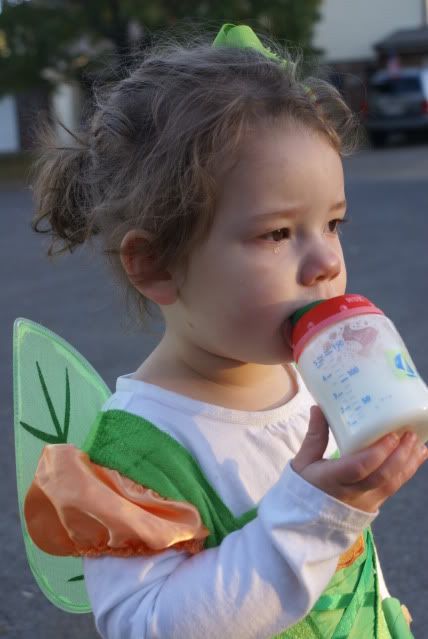 this scary witch is at our neighbor's house.
jett tells me a lot that mrs hollie likes scary things....she does! ha!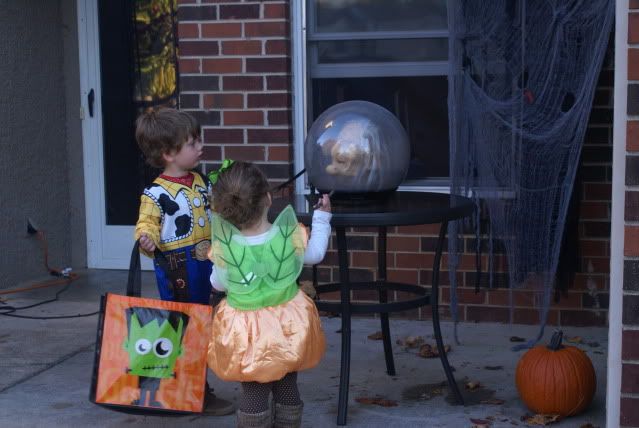 ok, so i have to admit this bunch of pictures was taken over the course of two nights of trick-or-treating.
my little neighbor boy told us that it's cheating since we went twice.
i wouldn't say cheating...i would say getting a whole bunch of candy!
and wearing mommy out in the process!
i have been slap worn out the last two days!
this next picture was taken at a house that had a full graveyard set up out front.
totally spooky!
there were werewolves that jumped out at you.
a skeleton thing that leaped out of his grave.
the crazy girl from exorcist that had her head turned all the way around.
so so much more....but, then this clown lit up at you as you walked passed him.
completely freaked me out!
next time, hubs will be with me!
i can only take so much of the scary stuff!
i feel like i cant end on that yucky note...
here's a sneak peek of our pumpkin carving fun.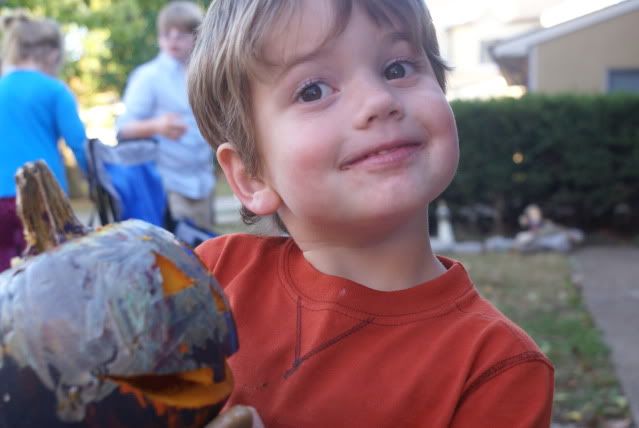 jett painted it and gutted it and i carved it.
he made me feel so good when i was finished.
his eyes got real big and he said "good job, mommy!"
sweet boy!